Beautiful Decor
Transform and personalize the look of your decor with your favorite custom wall letters, wall art decal and vinyl wall quotes. You can design and customize your vinyl wall lettering online in minutes. It's quick, fun, and easy! Start creating your own custom vInyl wall decor today. Create monogram wall decals, nursery wall letters, wall letters for kids rooms, vinyl wall decals quotes and so much more!
Why Wall Lettering?
Our custom wall lettering is an easy and affordable alternative to using wall stencils and paint. Our vinyl wall letters and wall decals can be applied to multiple surfaces including brick, check out our different materials and their recommended surfaces! It's a fun and easy way to add a personal touch to any room in your space. Design your very own decorative wall letters, vinyl wall art stickers, wall writing decals, wall quotes and more!
Uses of Wall Lettering
Decorative vinyl lettering is a great way to spruce up the inside of your building for events or just normal day-to-day operations. Vinyl letters for walls is a simple way to make your interior feel more welcoming . You can even use vinyl lettering wall decor to advertise products or as a means of directional signage!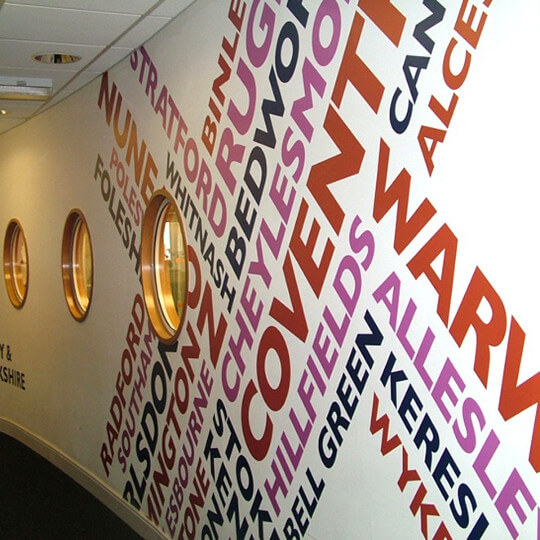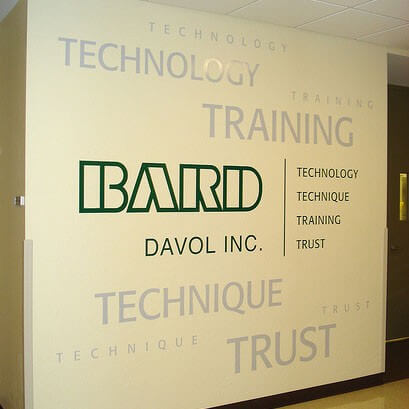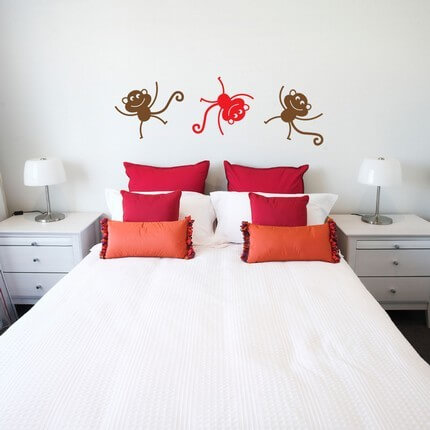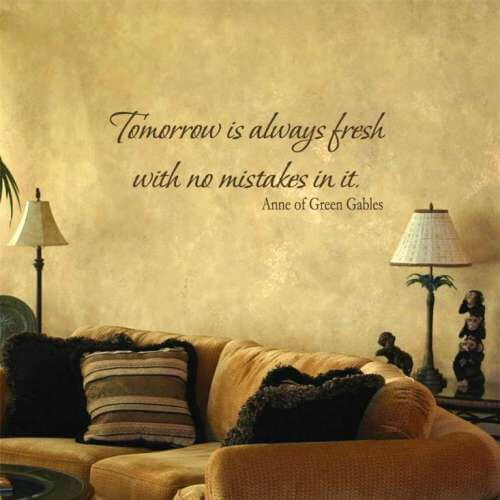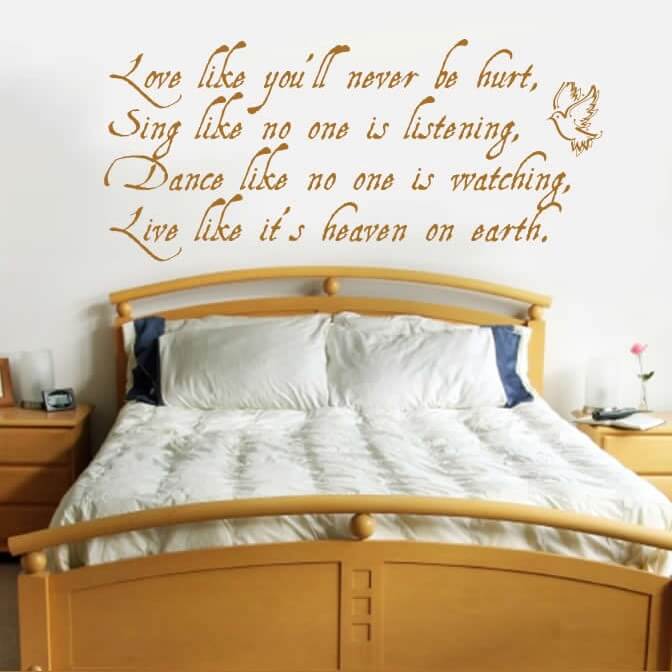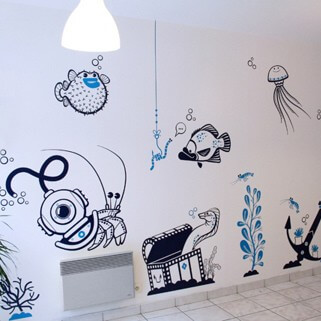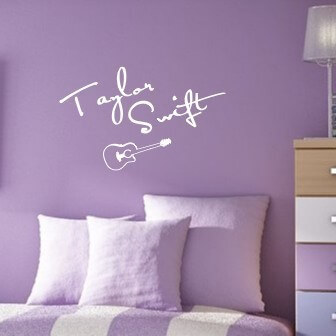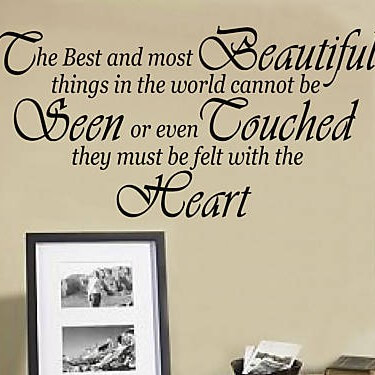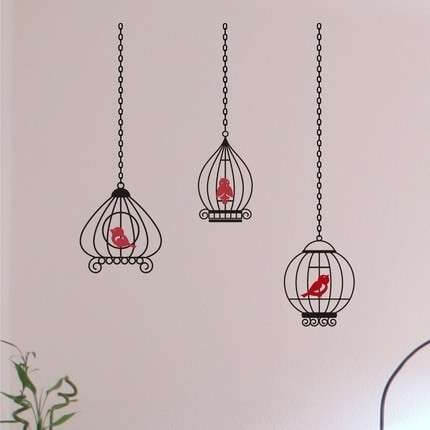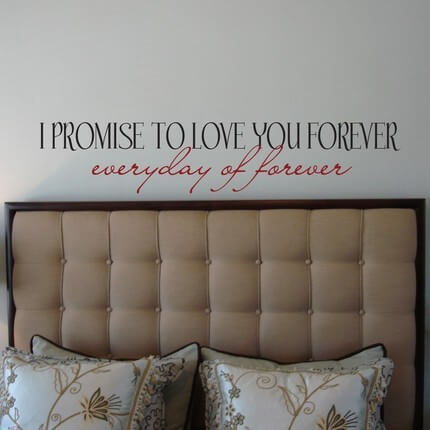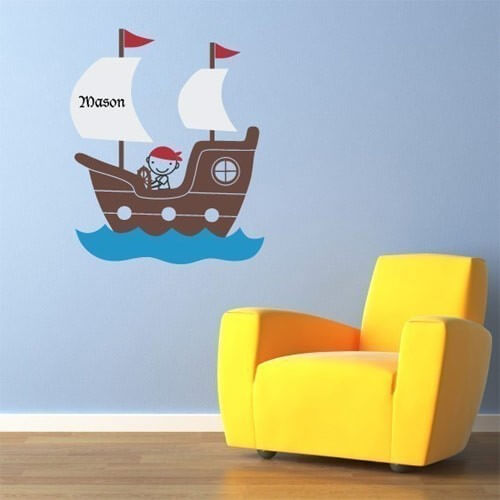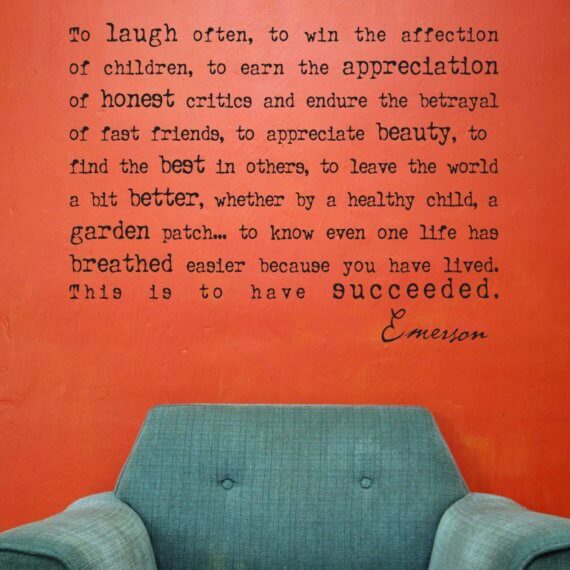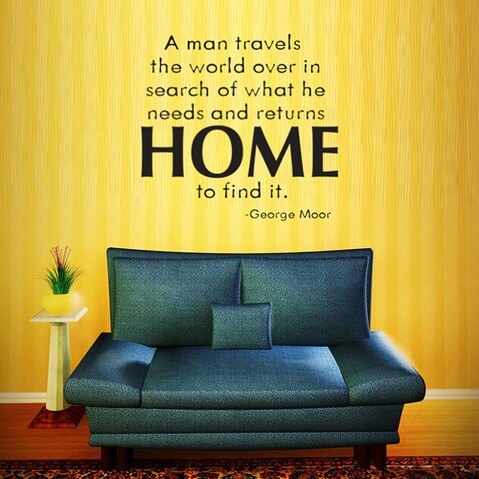 Get Inspired
Browse through our huge assortment of inspirational, customer submitted, images of vinyl wall sayings, vinyl wall lettering quotes and letter wall stickers, to get those creative juices flowing! We've helped thousands of customers decorate their walls with vinyl wall lettering quotes and vinyl lettering wall art for business, pleasure, and special events. Let us help you turn your wall from bland to incredible with fabulous vinyl lettering for walls!
We've helped thousands of customers decorate their walls for business, pleasure, and events. Let us help you turn your wall from bland to incredible!
GET STARTED
Wall Lettering FAQ's
Are your wall letters easy to apply?
They sure are. Your lettering will come on a white backing, it will be cut to shape and have a clear masking over the top so that you can apply it as if it were one piece. If you are ordering multiple lines please note each line should come together but you may not get the entire set in one piece! We also include application instructions to help the application process go smoothly.
What kind of surfaces does this work for?
Our vinyl lettering will stick best to smooth, or very lightly textured surfaces like painted walls, glass, smooth metal and finished wood. If you have a rough uneven textured surface we recommend one of our premium materials.
I messed up my lettering, what can I do?
First of all, don't panic! Because we are so confident you will be able to install our wall letters and decals, we offer a free replacement guarantee. If you damage your lettering during installation we will replace the damaged letters or the whole piece.
Can you design the wall lettering for me?
We sure can! We offer Free design help, send us a message with as much detail as possible and we will create you the wall lettering of your dreams.
Can I use a font that is not on your site?
Absolutely. Feel free to send us the font file that you are wanting to use along with details of the lettering and we will set up a custom quote for you.
Are your wall letters removable?
Yes! The Wall lettering is removable however it is not repositionable. We have discovered that any vinyl that can be removed and repositioned does not tend to adhere well to the surface. So we offer a higher quality wall vinyl, that has a stronger adhesive. That way your design will not start to peel days after you've installed it.